We bring music to kids. We bring music to you.
ClefWorks' mission is to provide the community with unique opportunities to experience Chamber music in casual, approachable environments and to promote the appreciation of this timeless, yet evolving art form. Our goal is to help people of all ages, including children and youth, discover the power of music through innovative, educational programming designed to cultivate appreciation for the arts and humanities while fostering a sense of community among the performers and the audience.
To reach this goal, ClefWorks uses a three-pronged approach: our annual Festival Season concerts, our House Concerts, and other special events including our yearlong Outreach series. Our Outreach concerts in particular are a special and vital part of ClefWorks' vision as we bring the power of music to life for children in the River Region.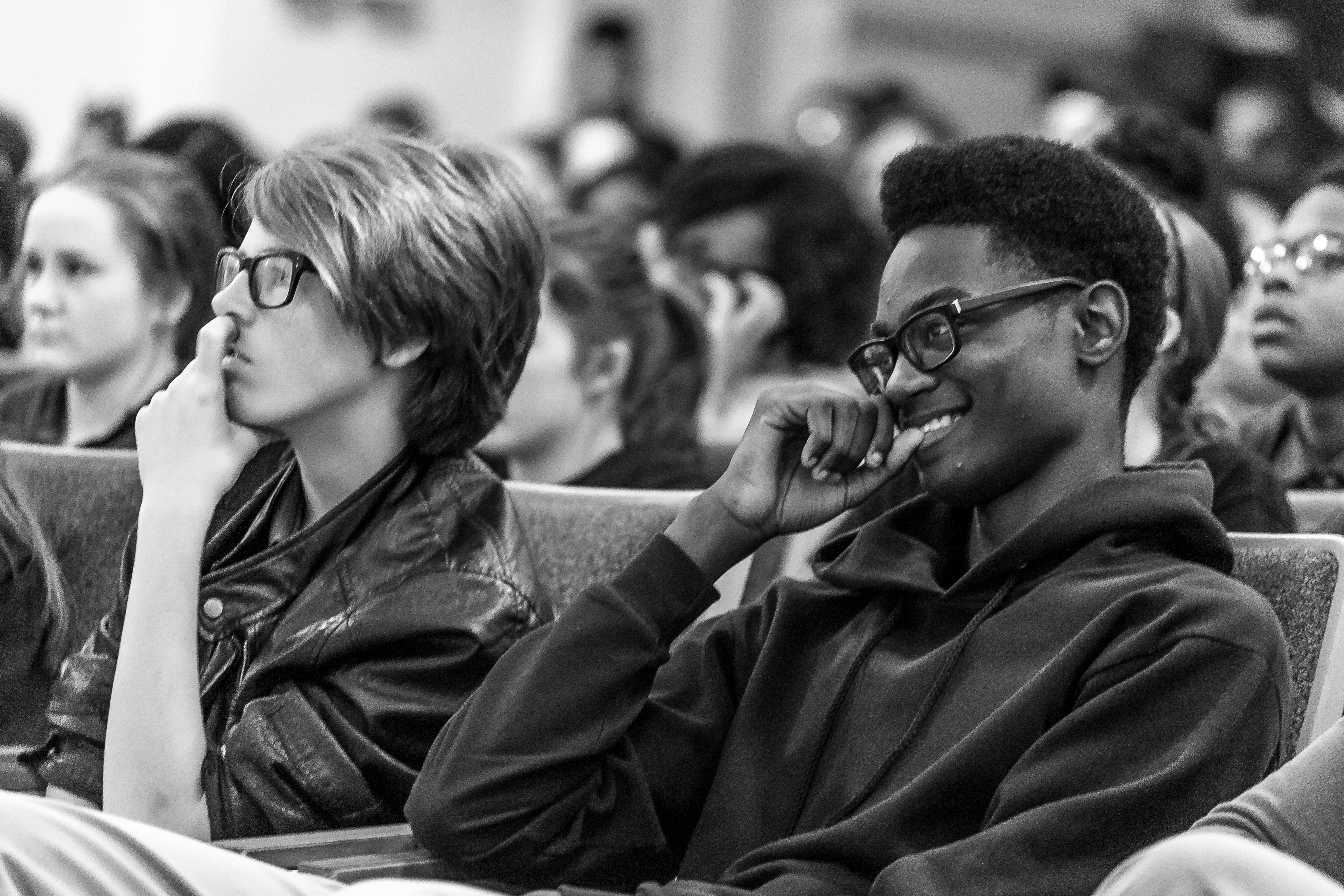 Since the first Festival Season in 2007, ClefWorks has been reaching out to the children of Montgomery to ensure that they are exposed to the beauty and wonder of "traditional" music – even as we accomplish that in non-traditional ways. Our decade-long partnership with Montgomery Public Schools has allowed us to bring some of the finest performers in the country directly to our students.
Each academic year, we visit schools in Montgomery with both local and nationally known musicians. These are interactive, engaging events that spark a love for music. We also make an effort to connect these musical-newbies to our partner programs throughout the city offering instruction and free concert opportunities. ClefWorks has the power of meeting our students right where they are and opening their eyes to the wealth of cultural opportunities in Montgomery. In 2016, we reached over 2,300 students in Montgomery.
House Concerts Are Our Jam
What better way to connect with the music than to host them in your home. These opportunities build community and create lasting memories for those who want to hear beautiful music in a "new" old way. We maintain a Host list and a Guest list, so contact us today to be a part of this exciting opportunity!
Create New Music In Our Composition Competition
Over the last ten years, we've facilitated the creation of new music by hosting an internationally recognized Composition Competition. Well respected by composers, the contest is judged by our Festival Ensemble and then played as a world premiere at the March concert. We believe in supporting composers and those working to create a new canon of "classical" music.
Hold Up. What is Chamber Music?
So glad you asked. Chamber music is "a form of classical music composed for a small group of instruments—traditionally a group that could fit in a palace chamber." Fortunately, even if you don't have a palace, it means a small ensemble that can be easily shared in small settings – like a classroom, house, or coffee shop. Here in the South, that might have meant a fiddle and a mandolin in the sitting room.  And though we use the term "classical" it is more accurate to say traditional instruments. ClefWorks has hosted string quartets, wind quintets, percussionists, brass quintets, etc. playing a variety of traditional and "new" music. For us, chamber music means music we can bring to you right where you are.